ALL THREE BEST-SELLERS
Rated 4.9/5 Stars (1124+ Reviews)
The best way to help maintain your dog's mobility, coat, and breath is to combine our three best-selling products.
Includes:
Joint Meal Topper 30g
Probiotics Meal Topper 30g
Dental Care Bottle
Regular price
Sale price
$95.00
Unit price
per
Sale
| Free Shipping
Sold out
Ships from ourSydney warehouse.Delivered to your door by

06 Dec
Amazing Savings When You Bundle


View full details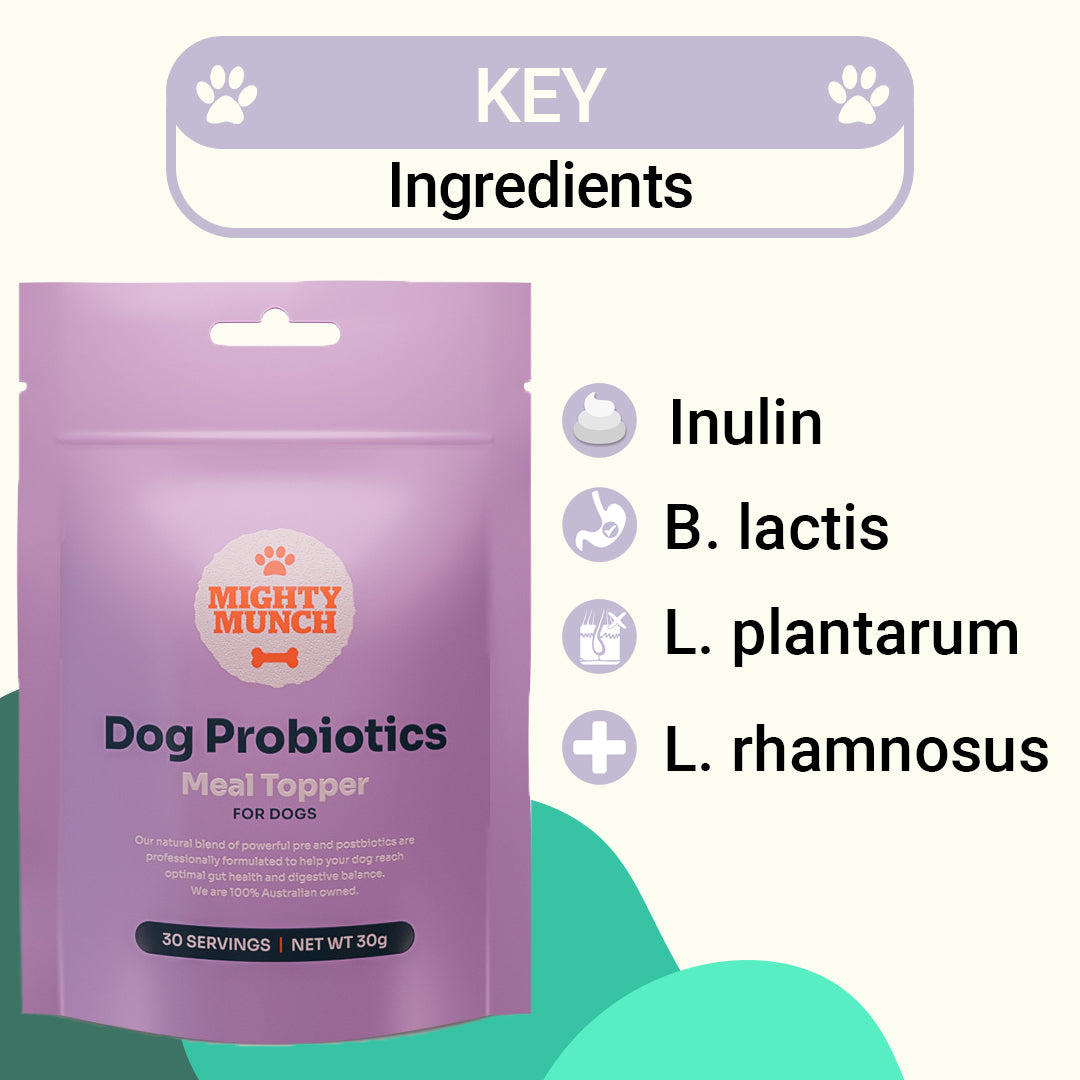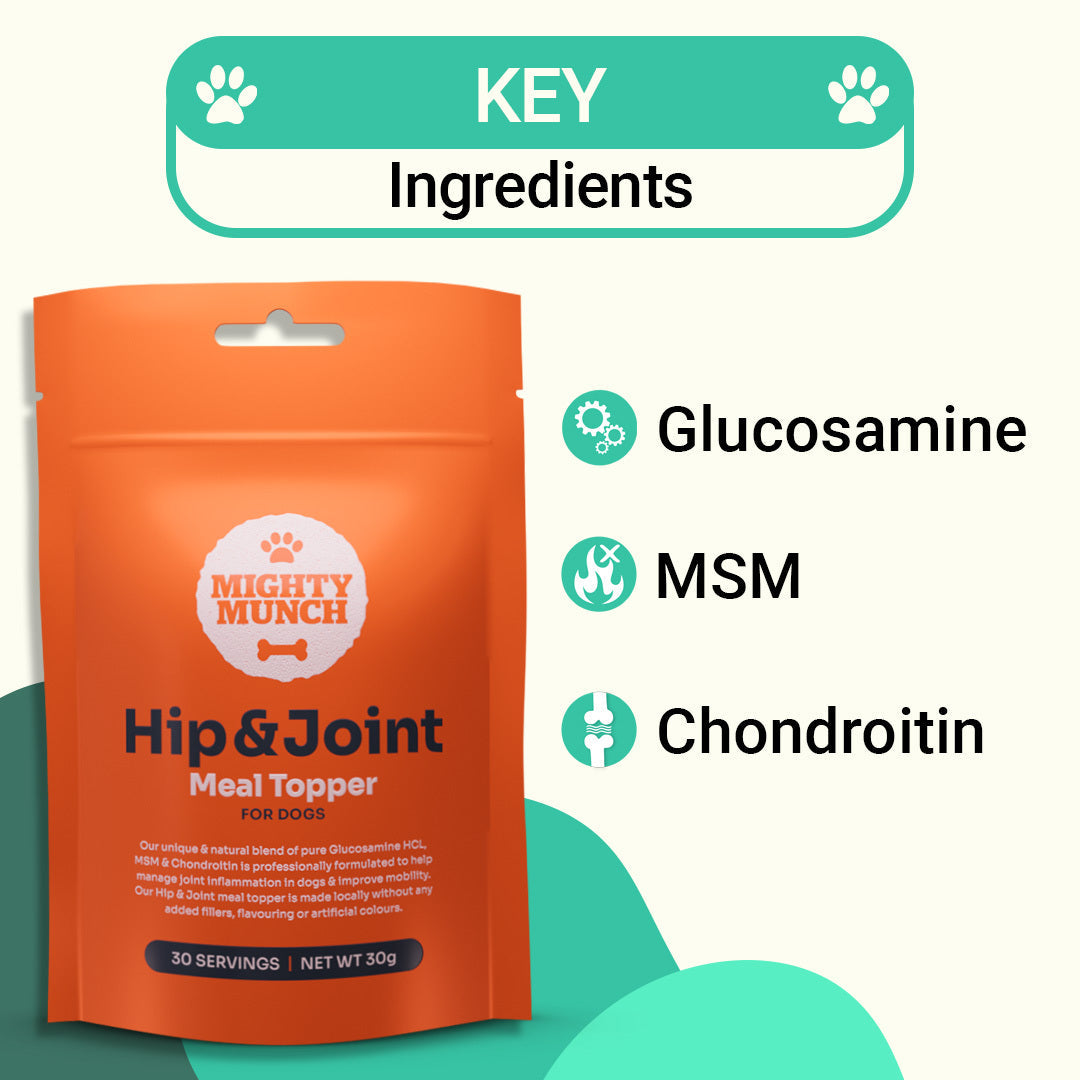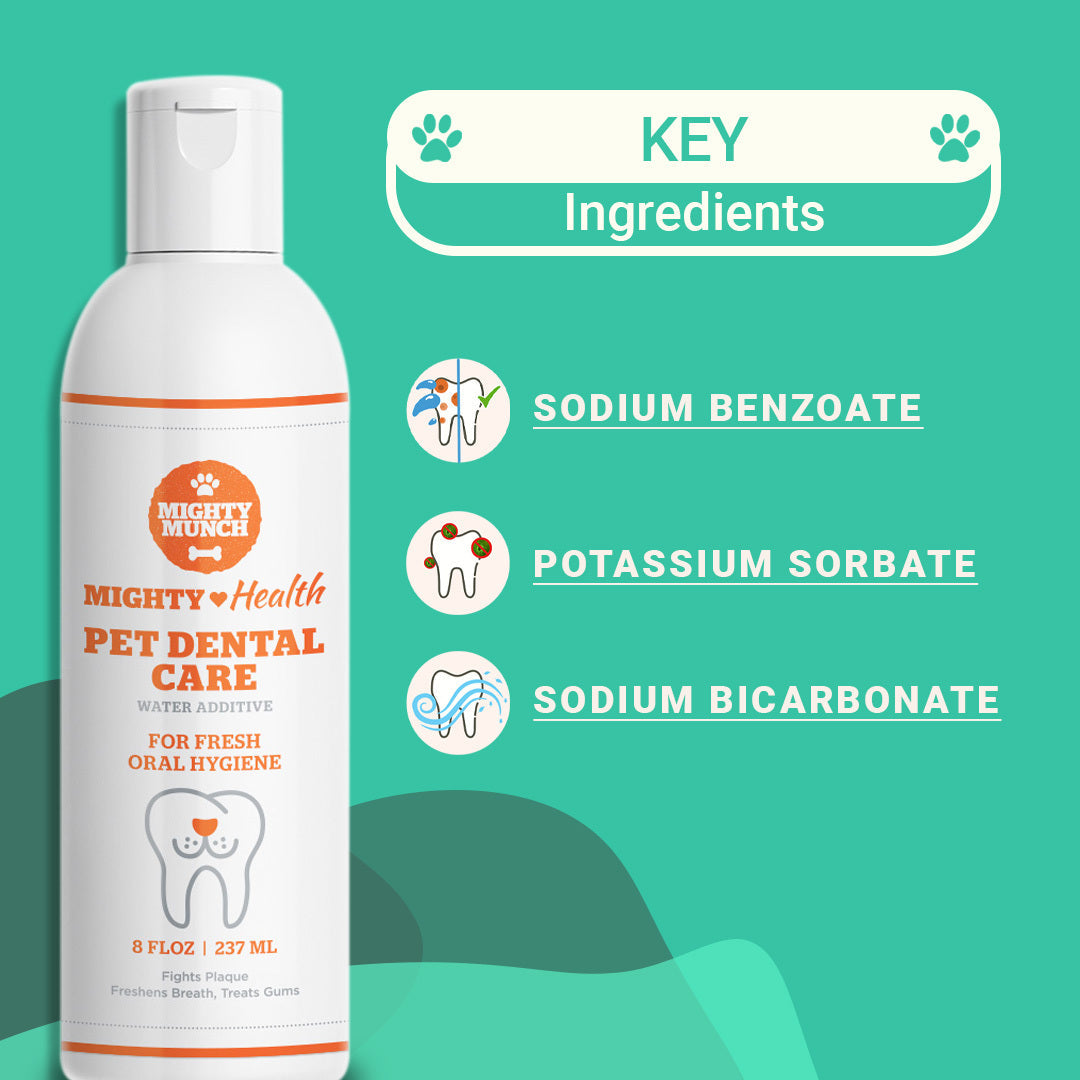 First Product:
Our Hip & Joint meal topper to help your dogs mobility.
Mighty Munch has developed a break-through science-based formula that eliminates the hassle of pills and tablets for joint support. It is a delicious meal-topper that will have great results on your dog's joint mobility.
The earlier you start, the better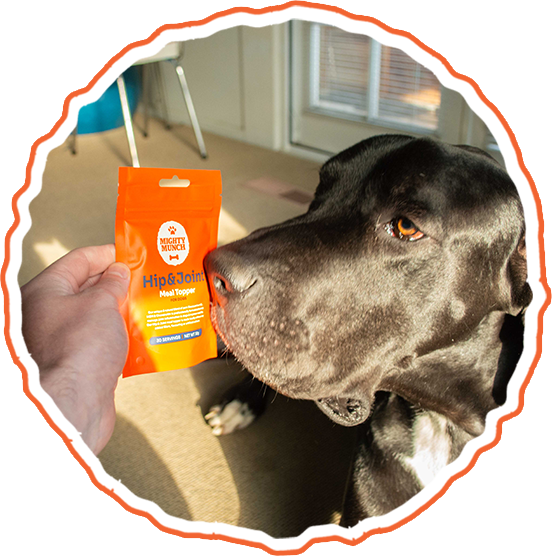 Second Product:
Probiotics for dogs to help smooth your dog's coat.
Recommended and used by Vets, Mighty Munch is a trusted brand used daily by thousands of pet parents around the world.
Our Dog Probiotics Meal Topper is specially formulated to help maintain optimal gut health and smooth coats.
It is 100% safe for all breeds and ages and exceeds Australia's pet health standards.
Third Product:
A water additive that helps freshen your dog's breath.
Designed by dentists to help protect your dogs teeth and gums. Simply add a few drops to your dog's water every day - that's it. The formula then gets to work fighting plaque, tartar and bad breath, supporting healthy teeth and gums.
This prevents the build up of bad bacteria which has an effect of Fighting bad breath.
Why Should I Bundle?
Not only are you saving upwards of 34% when you bundle, you now are taking advantage of our three best selling pet parent essentials.
MOBILITY
As dogs age their joints start to deteriorate. It's vital to protect them as early as possible so that they don't develop mobility issues. Let's help them have more years of running.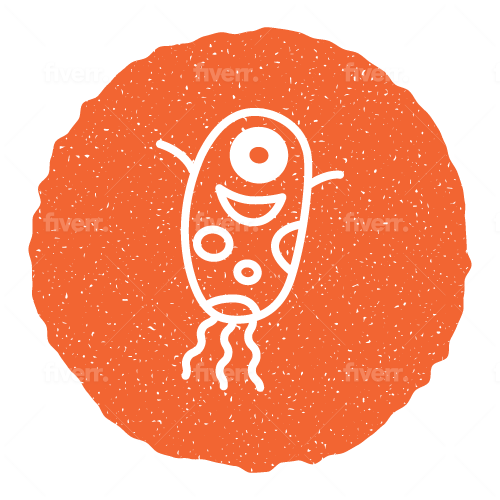 SMOOTH COAT
Probiotics help to regulate the gut, allowing for a smooth and fresh coat and promoting general health and well-being for your dog.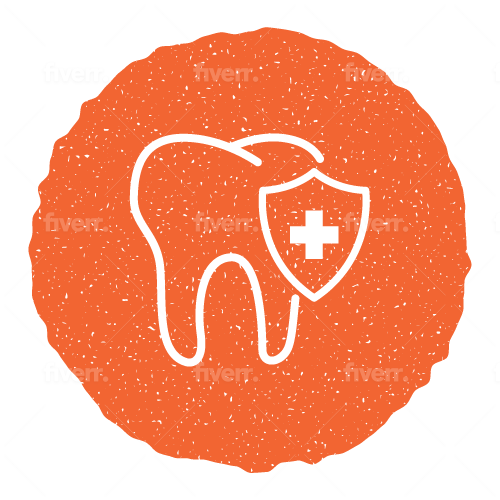 FRESH BREATH
Bad smells from your dog's mouth can often mean there is excess bacteria build up. This is not good for your dogs gums. Our dental water additive helps remove unwanted bacteria.
Why Are Thousands of People Choosing Mighty Munch
| Here's some of ourunique benefits | | OTHERS |
| --- | --- | --- |
| Proven effectiveness | | |
| 100% Guarantee | | |
| Potent ingredients | | |
| Safe for all dogs | | |
| Vet approved | | |
MIGHTY MUNCH PRODUCTS ARE RATED 4.8/5 STARS.
Frequently Asked Questions
Our world-class team prepared answers to your common questions.
90 DAY MONEY BACK GUARANTEE

24/7 CUSTOMER SUPPORT COPY

FREE SHIPPING ON ALL ORDER

RATED 4.8/5 STARS BY CUSTOMERS